Crewe to Manchester extension to put the West Midlands at the heart of the high speed rail network
Wednesday 26 January, 2022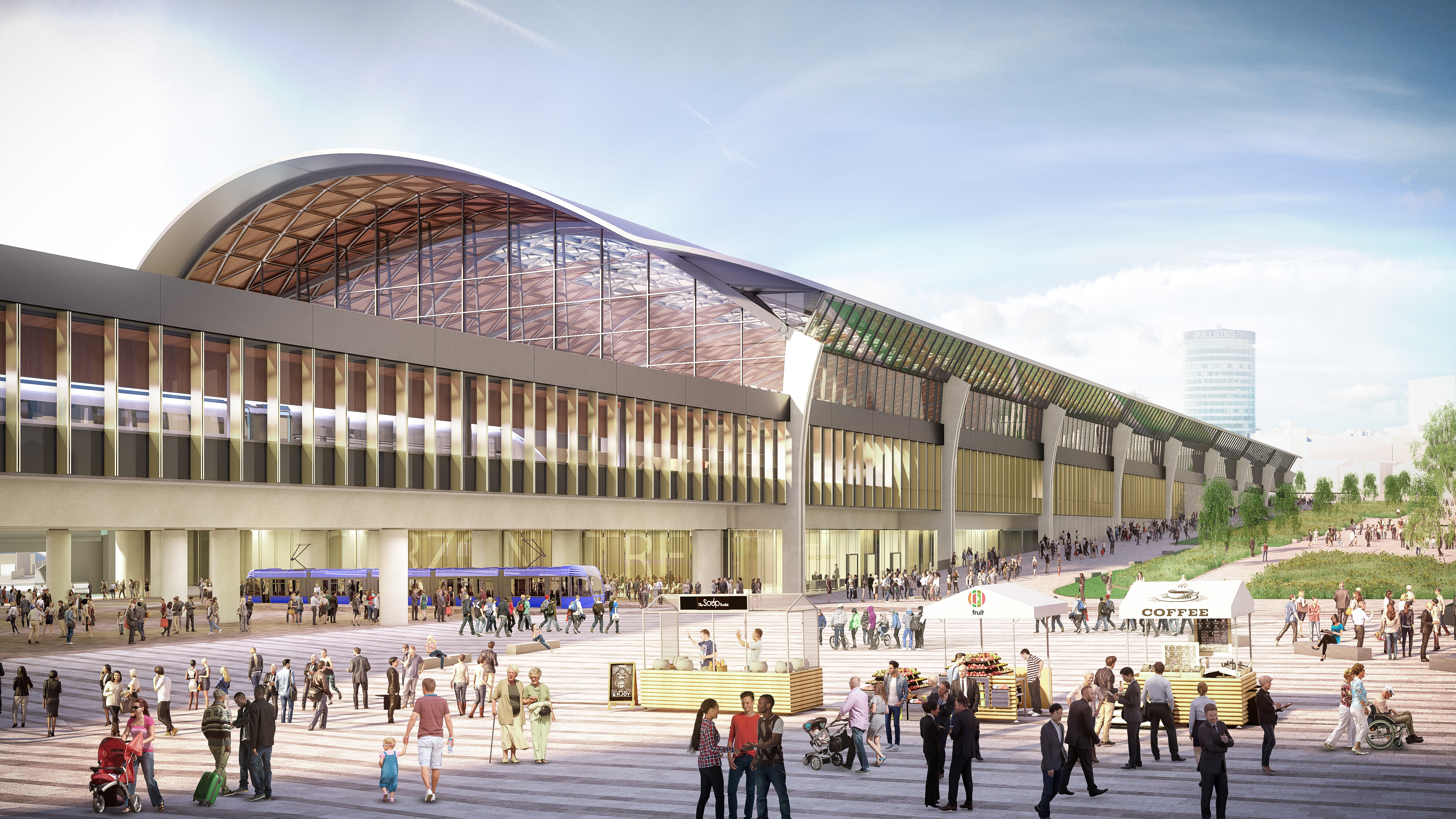 West Midland Rail Executive (WMRE) welcomes the introduction of the High Speed Rail (Crewe – Manchester) Bill to parliament on 24 January 2022.
The bill represents a significant step in the construction of HS2. Once complete the Phase 2b extension from Crewe to Manchester will halve journey times between Birmingham and Manchester, reducing the current 1 hour and 26 minute journey to just 41 minutes. The new line will also free up capacity on the existing regional rail network for more freight and passenger services.
Importantly for the West Midlands, the government confirmed that there will be a new Crewe northern connection included in the bill. This will provide the capability for passengers from towns such as Hereford, Shrewsbury, Stafford, Stoke, Wolverhampton,  Lichfield, Tamworth, Nuneaton and Rugby to connect at Crewe with northbound HS2 services to the North West and Scotland.
Malcolm Holmes, Executive Director for WMRE, said: "The parliamentary bill to extend HS2 to Manchester is fantastic news for the West Midlands and something we've been consistently lobbying for. It will bring a significant change in connectivity between our region and the North West.
"I would, however, urge the government to accelerate the delivery of the HS2 lines to the North West and East Midlands. The West Midlands really needs the full economic and connectivity benefits of HS2 sooner rather than later."
Construction of Phase 1 of HS2 between the West Midlands and London is now well underway. Building of the central Birmingham Station at Curzon Street is making good progress and the contract for new HS2 interchange station in Solihull, which will be linked to Birmingham Airport and the National Exhibition Centre (NEC), is expected to be confirmed shortly.
Contact the Media Team