New names at West Midlands Rail
Friday 19 May, 2017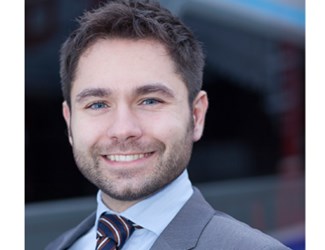 Two key new appointments have been made at West Midlands Rail(WMR) to help prepare the organisation to oversee the new local franchise, starting in the autumn.
The first is Tom Painter, who moves from his business development management role at Chiltern Railways, to become franchise delivery manager.
In this pivotal post Tom will lead the management of the regional business unit of the new West Midlands franchise, working closely with the Department for Transport (DfT) to manage operator performance and delivery in the West Midlands.
Toby Rackliff is the other major appointment, joining WMR as business development manager.
He comes from Transport for West Midlands (TfWM), where he was most recently responsible for rail policy and strategy.
Toby will be responsible for WMR engagement with stakeholders, the business community and the wider rail industry.
He will also develop the WMR strategy for other franchises operating in the West Midlands and will be instrumental in the creation of the new and innovative West Midlands Stations Alliance, with Network Rail and the future train operator.
WMR's acting programme director Malcolm Holmes said: "We're delighted to bring on board the experience and expertise offered by these two, very knowledgeable, colleagues.
"Their combination of industry and local knowledge will be invaluable to the management of the contract in the West Midlands." 
West Midlands Railis a consortium of 14 local authorities which together with the Department for Transport (DfT) will jointly manage the local network from October this year. Management is currently the sole responsibility of central government. 
Two train companies, Abellio and Govia, are bidding for the eight-year franchise to run local services on behalf of WMR and DfT and the winner is expected to be announced in the summer. 
WMR has set out a number of Improvements for passengers that will need to be delivered under the new franchise include extra capacity, more frequent services and free Wi-Fi. 
Contact the Media Team