West Midlands Franchise: Public and stakeholder consultation
Tuesday 15 December, 2015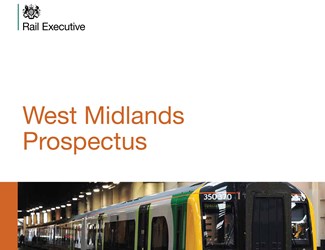 15 December 2015 - 22 March 2016
Please note the consultation is now closed.
West Midlands Rail has been working alongside the Department for Transport to produce a joint public consultation seeking the views of the public and stakeholders on rail services and stations for the next West Midlands rail franchise. This covers all services currently operated by London Midland under the existing franchise agreement which is due to end in October 2017.
The process has now started to select a rail company to operate and develop these services and stations after the London Midland franchise finishes.
We are currently  working with the Department for Transport on what we want the next operator to deliver. This gives us the opportunity to look again at the services provided by the West Midlands franchise and ensure they meet the needs of the people and areas they serve and cater for high levels of passenger growth.
We welcome your views on all aspects of the rail service offered so we can ensure the new franchise delivers the best possible railway for passengers, communities and business.
Contact the Media Team