West Midlands Rail welcomes shortlisted bidders to run region's trains
Thursday 07 April, 2016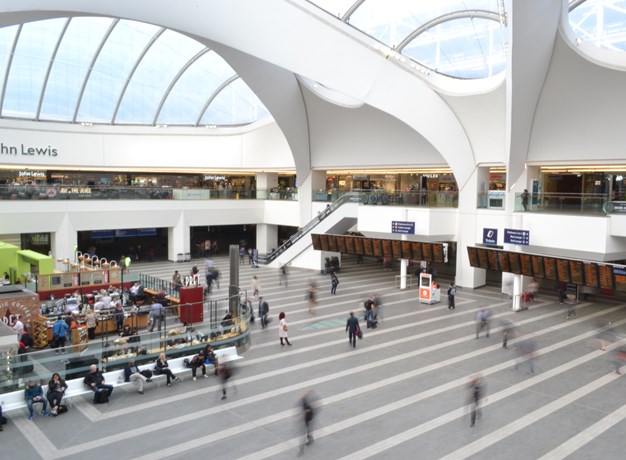 West Midlands Rail, the company set up by local authorities to improve passenger services, today (Thursday April 7) welcomed news that three operators have been shortlisted to run the region's trains from 2017 onwards.
The operators are:
London and West Midlands Railway Limited, a subsidiary of Govia Limited (a jointventure between Keolis and Go-Ahead Group)
West Midlands Trains Limited, currently a wholly owned subsidiary of AbellioTransport Group Limited with East Japan Railway Company and Mitsui & Co Ltd as minority partners
MTR Corporation (West Midlands) Limited, a wholly owned subsidiary of MTR Corporation (UK) Limited
The operators will now compete to win the forthcoming franchise which will also mark the start of a new era in which more responsibility for local services will lie in local hands.
The new franchise will see West Midlands Rail Ltd (WMR), which was set up last year by 14 Metropolitan, Shire and Unitary authorities from across the wider West Midlands, working with the Department for Transport (DfT) to manage the new franchise within the West
Midlands region. At present responsibility rests solely with the Government.
The franchise is expected to be awarded in June 2017 and start in October of that year. The existing franchise is operated by London Midland.
WMR's Programme Direct or, Malcolm Holmes, said: "We look forward to working with the DfT and the three bidders on shaping our local rail services for the forthcoming franchise.
"The successful train operator will be working in an exciting new environment in which the
West Midlands will have real influence and responsibility over its local services.
"We believe this partnership offers a major opportunity for the West Midlands to develop the network in a way that underpins economic growth, job creation and carbon reduction while delivering significant benefits for passengers. This shortlist of large and well established companies shows that train operators are ready and willing to step up to the plate and meet that challenge."
Rail Minister Claire Perry added: "The West Midlands
franchise serves both commuters and long distance passengers and we are confident these companies will create high quality bids that can deliver better journeys for all.
"Today's announcement marks a key step forward in giving passengers improved services across the region and beyond."
The government and West Midlands Rail expect the next operator of the franchise to provide significantly better journeys for passengers, with measures to tackle overcrowding and reduce delays and cancellations as well as bringing in benefits such as free on board Wi-Fi.
The operator will also be expected to support planned infrastructure improvements during
the next franchise, including the completion of the Rugeley Trent Valley to Walsall
electrification, upgrades at Birmingham, and enabling works at London Euston for HS2.
As part of the government's commitment to ensure local passengers are at the heart of the
rail network by devolving power to those that know their economies and custome
rs best, the new franchise will also lay the foundations for the region's rail services to be increasingly managed locally through West Midlands Rail, rather than by central government.
Today's announcement of the shortlist follows a 14 week public consultation in which the DfT and WMR asked people to give their views on what they wanted to see delivered under the next franchise.
ENDS
More information from Steve Swingler on 0121 214 7073 / 07887 794241 / steveswingler@centro.org.uk or James Gosling, Senior Press Officer - Rail, Department for Transport, 0207 944 4343
Notes to Editors:
West Midlands Rail is made up of Birmingham City Council, Coventry City Council, Dudley MBC, Herefordshire Council, Northamptonshire County Council, Sandwell MBC, Shropshire Council, Solihull MBC, Staffordshire County Council, Telford and Wrekin Council, Walsall MBC, Warwickshire County Council, Wolverhampton City Council and Worcestershire County Council.
West Midlands Rail Ltd will be responsible for overseeing local rail services inpartnership with the Department for Transport under the next franchise starting in 2017.
Contact the Media Team